NCFBS Presents: Terry Hanck w guests Ramblin' Mutts
Sunday, April 3, 2022 @ 6:30 pm

-

9:30 pm

$20.00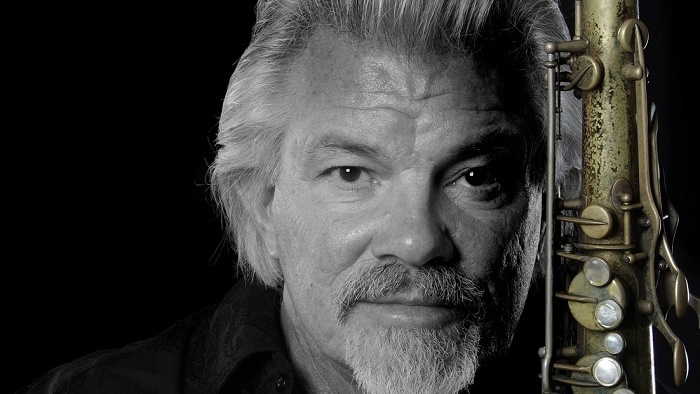 VizzTone recording artist Terry Hanck is in the modern pantheon of tenor sax greats. For over 50 years, he has been treating us to his vibrant  saxophone tones, played over a shifting musical landscape covering  blues, R&B, and soul genres with equal dexterity.   Hanck is a three-time Blues Music Award Winner, won the 2014International Songwriting Competition in the BluesCategory, and in 2012 won the Living Blues Award for Best Horn.
Born in Chicago, Terry Hanck started his own band, the Grayson Street Houserockers, in San Francisco in 1970.  He became known to much of the Blues world while playing in Elvin Bishop's band in the 1970s.
Joined by his solid sender bandmates–Johnny Soubrand (the sizzling master guitarist celebrating his 18-year anniversary in the band), and the tight all-star rhythm section of long-time drummer Butch Cousins (younger brother to Robert Cray bassist Richard Cousins) and bassist Tim Wagar.
Living Blues writer Lee Hildebrand has written that "Hanck is one of the most formidable saxophonists in the blues and soul business. He has a virile tone and attack and an uncanny command of upper-register notes."
Rick Estrin(Rick Estrin & The Nightcats) said "Terry's one of the few songwriters around today who can make me think, Damn, why didn't I think of that?!?"
Ramblin' Mutts performs soulful, original, Blues and R&B. They will play selections from their new stellar CD "Pity & Mercy" and also a few reinterpretations of traditional Blues classics that honor the legacy of this timeless music form.
As always fronting the band is Dan Stepp on lead vocals, keyboards and slide guitar. Playing lead guitar is the talented Paul Goble, and the rhythm section is made up of Richard Heipp on bass joined by the driving drumbeats of Rich Patrick.
An earlier incarnation of the Ramblin' Mutts, known as the R. Mutt Blues Band, were two-time winners of the North Central Florida Blues Society Regional Blues Challenge and represented North Central Florida at the International Blues Challenge in Memphis, TN.