Heartwood Presents: A Jackson Browne Tribute by the Mick Marino Allstars
Saturday, August 18, 2018 @ 8:00 pm

-

11:00 pm

$5.00 – $20.00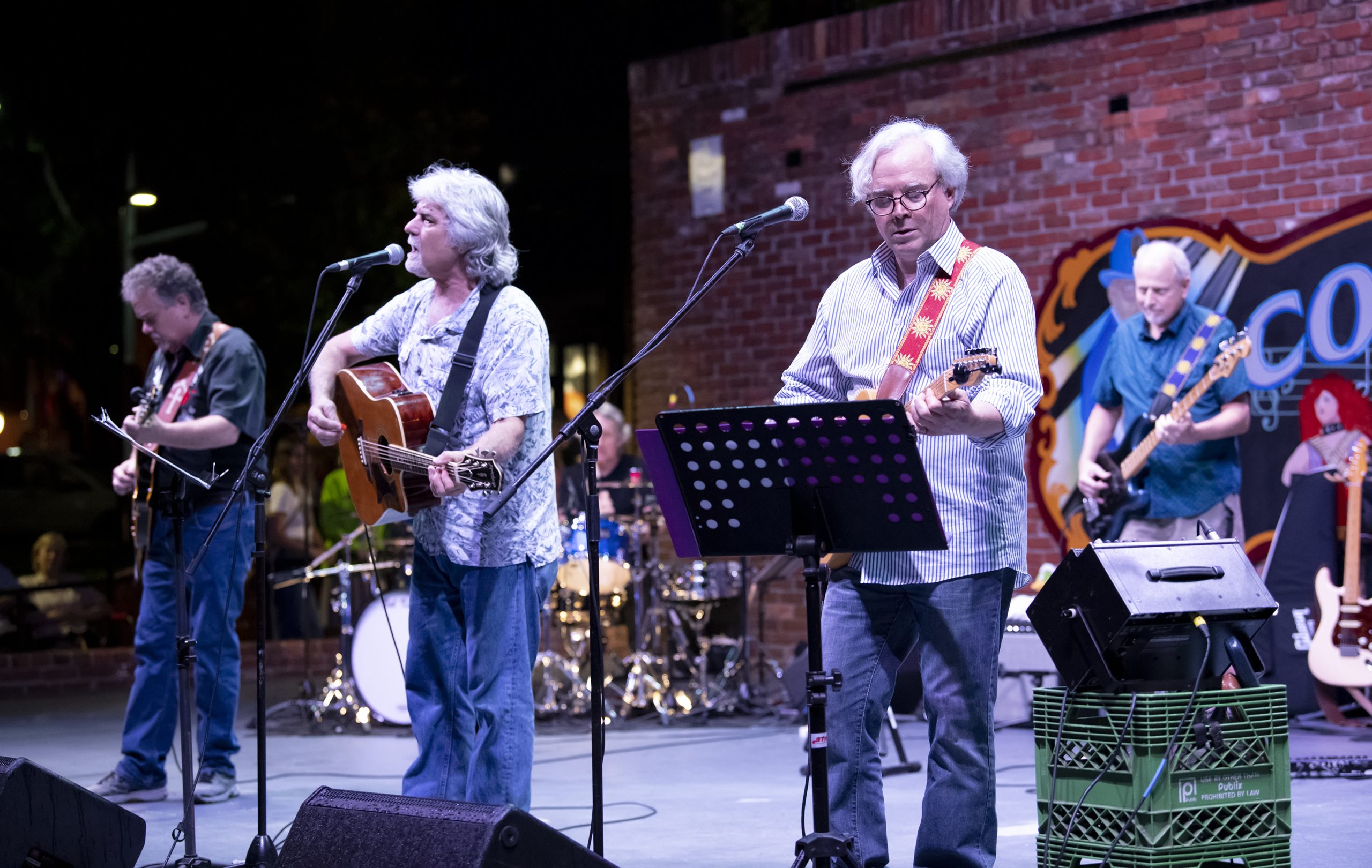 Join some of Gainesville's finest musicians in a reprise of their nearly rained out Bo Diddley Plaza tribute to the incredible songs of Jackson Browne.
Few if any writers have chronicled the turbulence, heartbreak, and joy of the late 20th and early 21st centuries as personally or eloquently as Jackson Browne. These are songs meant to be absorbed in a pristine listening environment where his word smithing can be appreciated and his melodies savored. The show opens with an acoustic set by Greg Doles and Jim Evans, two veteran pros who have played together so long they sound like brothers. Then the All-Stars take the stage for a stellar electric set, featuring Mick Marino (guitar and vocals), Mark Miale (vocals and guitar), Tony McMahon (guitar and vocals), Brad Bangstad (keyboards supreme), Jana Horton (vocals), Frank Varosi (bass), and Bob Kelly (drums). These fine artists will put their own stamp on songs like "These Days," "Doctor My Eyes," "Running on Empty," and more.
As usual, Heartwood will be recording the show. Come be part of this memorable evening.
Photo courtesy of Suzanna Mars.