Pulp presents: Johanna Warren
Sunday September 18 @ 8:00 pm

-

11:00 pm

$12.00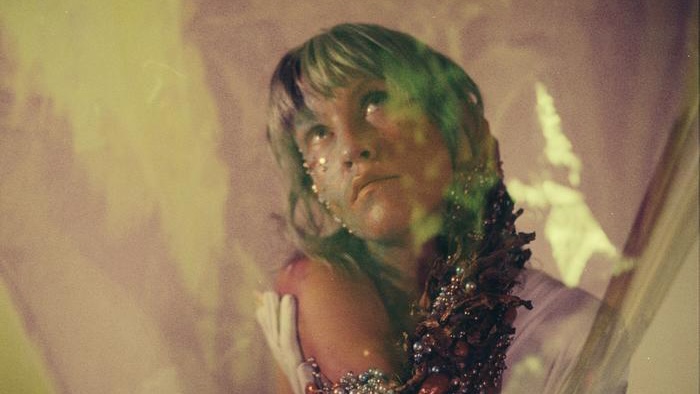 "I think it's a mistake to equate 'perfection' with flawlessness. To be human is to be perfectly flawed," Johanna Warren observes while describing the joys of analog recording. Her new LP Lessons for Mutants was tracked live with a band to two inch tape — a revelatory new way of working for Warren. "Tape forces you to commit to a performance, eccentricities and all. The little glitches and anomalies that we're tempted to 'correct' are often what make a thing magical."
Lessons for Mutants is the prolific songwriter's sixth solo LP and her second for Wax Nine/Carpark Records. The album's running theme of metamorphosis (the title of the closing track, "Involvulus," is Latin for "caterpillar") reflects major changes in Warren's personal life: after a decade of relentless touring, as the world was closing its borders, the American multi-instrumentalist unexpectedly found herself quarantining in rural Wales, where she's now permanently homesteading.
Though tracking for the new album began in New York in 2018 in tandem with the sessions for 2020's Chaotic Good, the majority of Lessons for Mutants was recorded in the UK surrounded by sheep, cows and a forager's paradise of wild edible plants — a far cry from the urban jungle of LA that Warren had most recently called home. The body of work that emerged from this dramatic about-face is Warren's most dynamic to date, shapeshifting seamlessly from searing punk screams to sparkly psych-folk soundscapes, from the bootleg ambivalence of Dylan's Basement Tapes to cosmic stoner grooves reminiscent of Black Sabbath's acoustic moments.
"Sometimes I can relate to myself/ I disassociate more than I'd like to, but what can you do?" Warren croons in "Tooth for a Tooth," a wistful piano ballad that conjures the grainy romance of some smoke-filled 1940s jazz club. This kind of to-the-bone lyrical honesty has always been one of Warren's strong suits, but these latest reflections are especially unflinching. Being forced to stop touring brought no shortage of self-examination for Warren, who quickly came to view her history on the road as an addiction from which she's been detoxing. This sentiment dances through opening track "I'd Be Orange," a drum-driven indie rock number replete with Beatles-esque male backing vocals: "Thirst for power, hunger for fame/ Always was a junkie for pain," Warren confesses. This exploration of masochistic ambition and artistic martyrdom overflows into grunge anthem "Piscean Lover": "It's alright, we're not ok/We burn out not to fade away.
"There's this unspoken rule in modern music — modern life, really — that everything needs to be Auto-Tuned and 'on the grid,'" Warren concludes. "This record is an act of resistance against that. There's beauty and power in our aberrations, if we can embrace them."