Pasture Prime Live at Heartwood!
Friday, February 2, 2018 @ 8:00 pm

-

10:00 pm

$10 – $15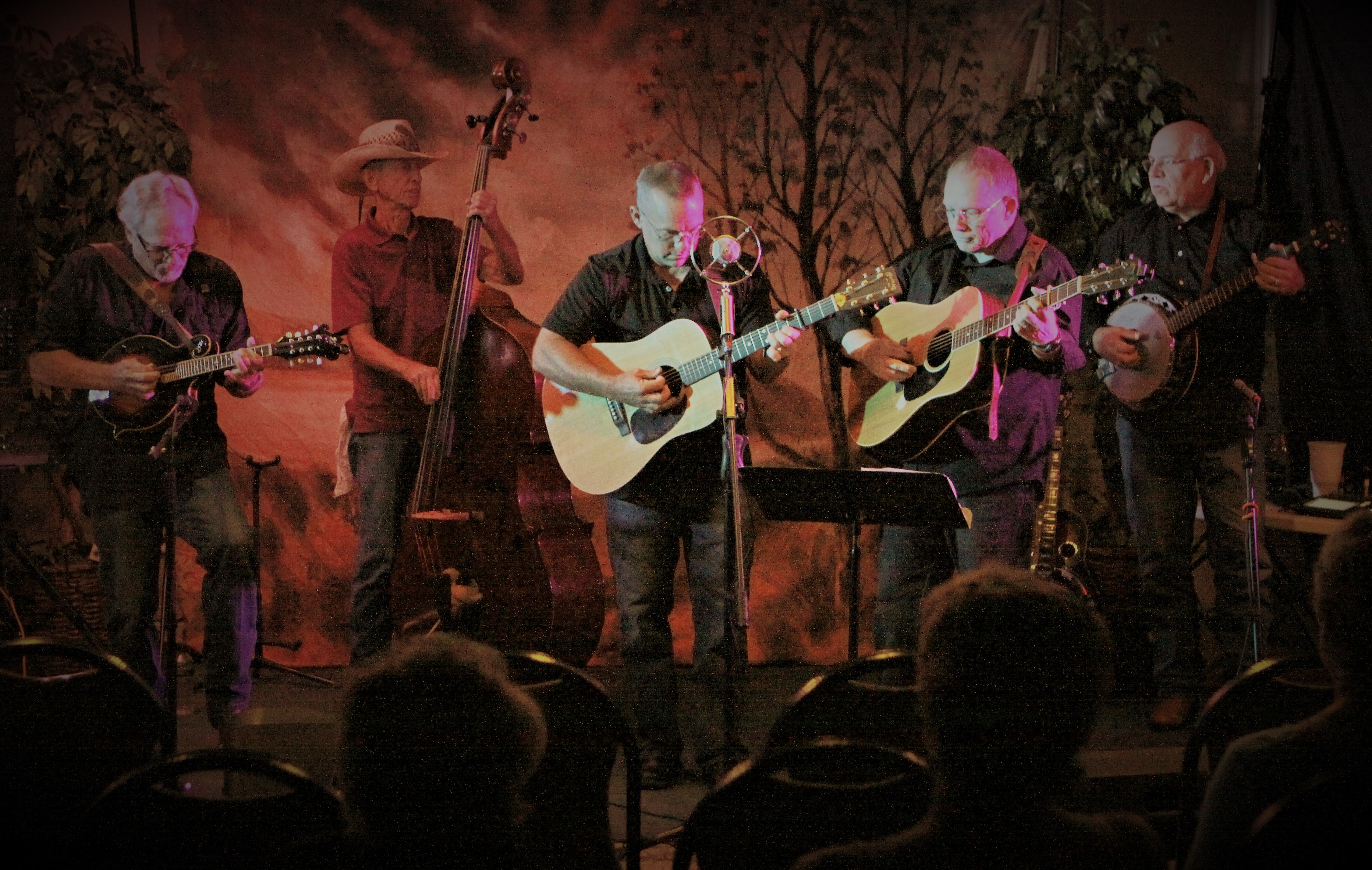 Pasture Prime Bluegrass will rock the house with their one of a kind show.
Five brillaint musicians blending their talents in music with a pick and a kick!
Brian Young, guitar, banjo and vocals. Brian is an Ocala native, born to parents from West Virginia and eastern Kentucky. Brian learned to sing a cappella, being brought up in the Old Regular Baptist church. He learned a few guitar chords from his father and took a few lessons as a kid. For most of his teen years, though, his musical training came from being a trombone player and "band geek." Brian married Cindy and started his career in 1990 and his family shortly thereafter. Brian started playing the guitar again and taught himself banjo in the late nineties. He started attending various bluegrass jams around Ocala where he met Mike Matz and Will Harding.
Even though I wasn't brought up around a lot of bluegrass music, there is something so familiar and comfortable about it. I like any style of acoustic music. Being an eighties kid, I love to take an old rock or pop song and "grass it up. " The great thing about this group is they're willing to try just about anything… musically speaking.
Pasture Prime's bass player, Will Harding, has been playing Bluegrass bass for over 20 years, starting with Richard Bull, followed by jam sessions at Jervey Gantt Park in Ocala FL when he didn't know a G from his A. And continuing to his present gig where he is happy to hold the band's bottom end.
Will's interest in lower register music began with a childhood bass fishing incident. That, and hearing music based on the style of Bob Haggart of Bob Crosby and The Bobcats. A neighbor was building a 30 foot cabin cruiser under a pole barn with an easily accessed shop. At one point there was a plywood upright bass on sawhorses waiting for the front to be re-glued. Heaven sent to a small boy; it made a great boat. Dried and returned.
Will has played with the Art and Darlene DeGroat Band, Robert Stewart's Country Blend, Second String, a group from Alachua FL, and various pickup bands needing a hat wearing bass player.
He found a home one afternoon, after Mike and Mickey had finally founded Pasture Prime, when they snatched him out of a Park jam session, without asking, to play that evening. Will does all the lead vocals for the group's instrumentals and takes no credit for the band's name.