Now vs. Now with Twyn INDOORS
Sunday, July 25, 2021 @ 8:00 pm

-

10:00 pm

$10.00 – $20.00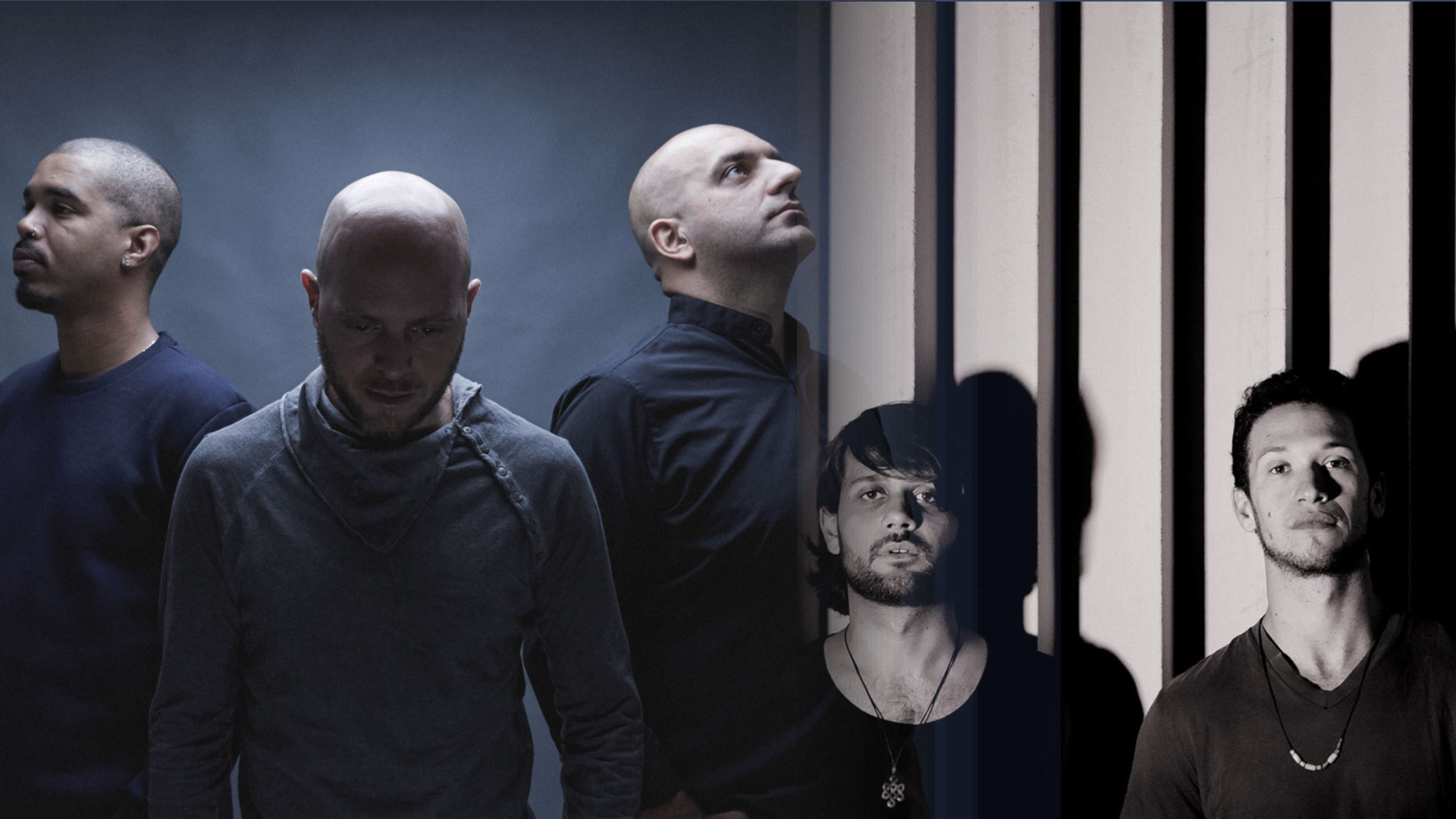 Now Vs Now is an exploratory team of sonic griots consisting of keyboardist/producer Jason Lindner (aka flymyspcshp, known for his work on David Bowie's final album ★[blak-stär] and Mark Guiliana's Beat Music), co-founding bassist Panagiotis Andreou (New York Gypsy All-Stars), and drummer Justin Tyson (Herbie Hancock, Robert Glasper, Esperanza Spalding).  They produce beat-and-bass-centric electronic music which boldly cruises through vaporwave, analog synth-pop, modern electro-R&B and apocalyptic proto-new wave.
"…but be warned: once you step into the group's intoxicating, alternate universe, you may find it hard to leave."  –-  NPR Music
"…montage music, rhythmic-harmonic-textural modules juxtaposed, cut out, overlapping. Frequencies filtered and unusual sounds created by amalgamated timbres. Now Vs. Now is music for today, music for now!"  — Sao Paolo news
---
Miami's future-jazz duo, TWYN, is a collaboration between Electric Kif's keyboardist, Jason Matthews & Lemon City Trio's drummer, Aaron Glueckauf. Known individually as catalysts in the rapidly evolving Miami music scene, the electronic duo aim to challenge the limitations of instrumental and pop-based songwriting.
"Though both are trained jazz players who have dabbled in funk and hip-hop, neither is interested in applying their skills in the name of traditionalism. They're always pursuing innovative sound designs and different ways of performing technically complex music," says the Miami New Times.