NCFBS presents: Chris Cain (SOLD OUT)
Sunday April 16 @ 6:30 pm

-

9:00 pm

$25.00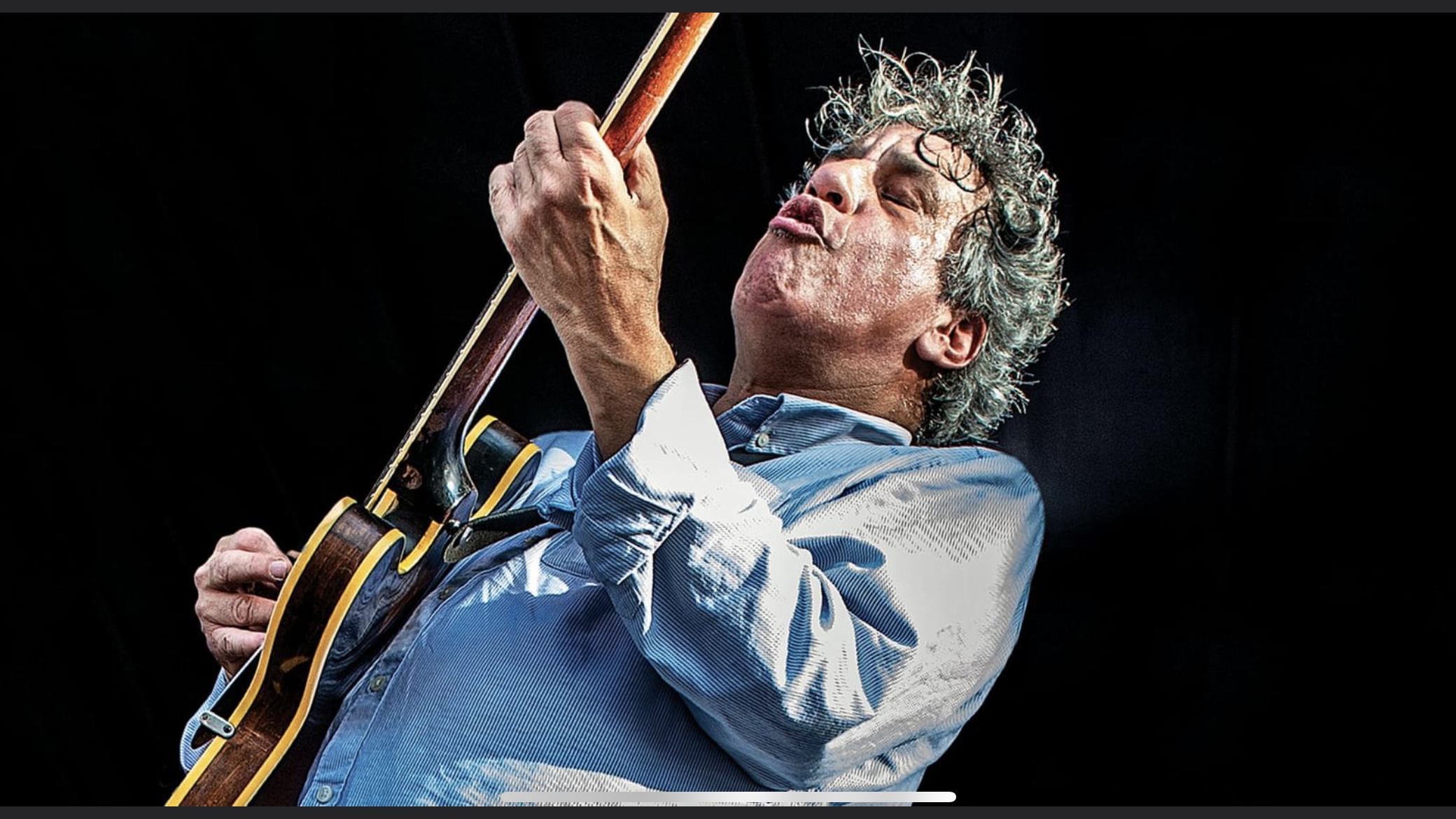 (SOLD OUT)
Take some influence from B.B. King, Albert King, Ray Charles, and a pinch of Albert Collins. Add in dazzling Blues and Jazz guitar chops, a rich soulful baritone vocal delivering original, often wry and beleaguered lyrics with sophisticated chord changes and instrumentation, and skills on various horns and keyboards, all delivered with an uptown cool that never lacks searing passion. It all adds up to the one and only Chris Cain, who has gone from being a newcomer phenomenon bursting onto the scene in 1987 with a classic debut release, to being a legend, inspiration and long-established member of the Blues pantheon.
His vocals–gruff, lived-in and powerful–add fuel to the fire. His indelible original songs keep one foot in the Blues tradition and both eyes on the future. The pure joy Cain brings to his playing and singing is palpable, and draws fans even closer in.
Cain is always happy to share his talent with fans and fellow musicians. "I'm as much a fan as a musician," Cain says. "And I'm as excited to be making music today as I was when I was a teenager. More than ever before, I just play what I feel."
His indelible original songs keep one foot in the Blues tradition and both eyes on the future. 
Just this week, Cain received two Blues Music Award nominations, for Best Contemporary Blues Male Artist and Best Instrumentalist-Guitar.
That makes 7 Blues Music Award nominations in just the last 3 years, and it's hard to keep up with all of his accolades gained since he released his first album, which garnered four W.C. Handy Blues Award nominations (what the Blues Music Awards used to be called).
See why the best of the best think Chris Cain is also one of the best, as evidenced by the quotes below:
 
"Chris Cain? Now that boy can PLAY the guitar!" —B.B. King
"Chris Cain is for real. He's a great Blues player with an intensity that keeps you on the edge of your seat, wondering what he's going to do next. Plus, he knows how to write a song you haven't heard before, full of humor and insight. If you like the Blues, you'll like Chris Cain. I am a stone fan." – Robben Ford
"Hands down my favorite Blues player on the scene today. He's an absolute blinder of a guitarist, with the voice of B.B. King and the chops of Albert King." —Joe Bonamassa
Also performing is Sheba the Mississippi Queen & the Bluesmen. Sheba's music draws from her life experience from hurt and pain, addressing universal themes people can understand. Sheba was born Martha Booker in Sunflower Mississippi to a sharecropper family, whose father was a gospel singer. As a teenager, she and her twin sister came to South Florida in a migrant's worker bus. The family started working in the tomatoes, bean fields, and lime groves in Homestead, Florida. Sheba formed a singing group that she named the Grove Girls that would sing in all the fields and on the bus on their way to and from work.
She later moved to New York City to form a band The Swingers, which recorded with New York Jazz Big Bands. Later she restarted her career in Miami, playing Jazz in supper clubs, but returned to her Blues Roots with the band Sheba and The Rhythm Kings.
She formed the band Sheba the Mississippi Queen & the Bluesmen in 2018, and were International Blues Challenge semifinalists in 2019. Blues festivals that she has performed in include Springing the Blues, the Coral Gables Blues Festival, and the Long Island Blues Festival.