Matthew Fowler
Thursday November 9 @ 8:00 pm

-

10:00 pm

$15.00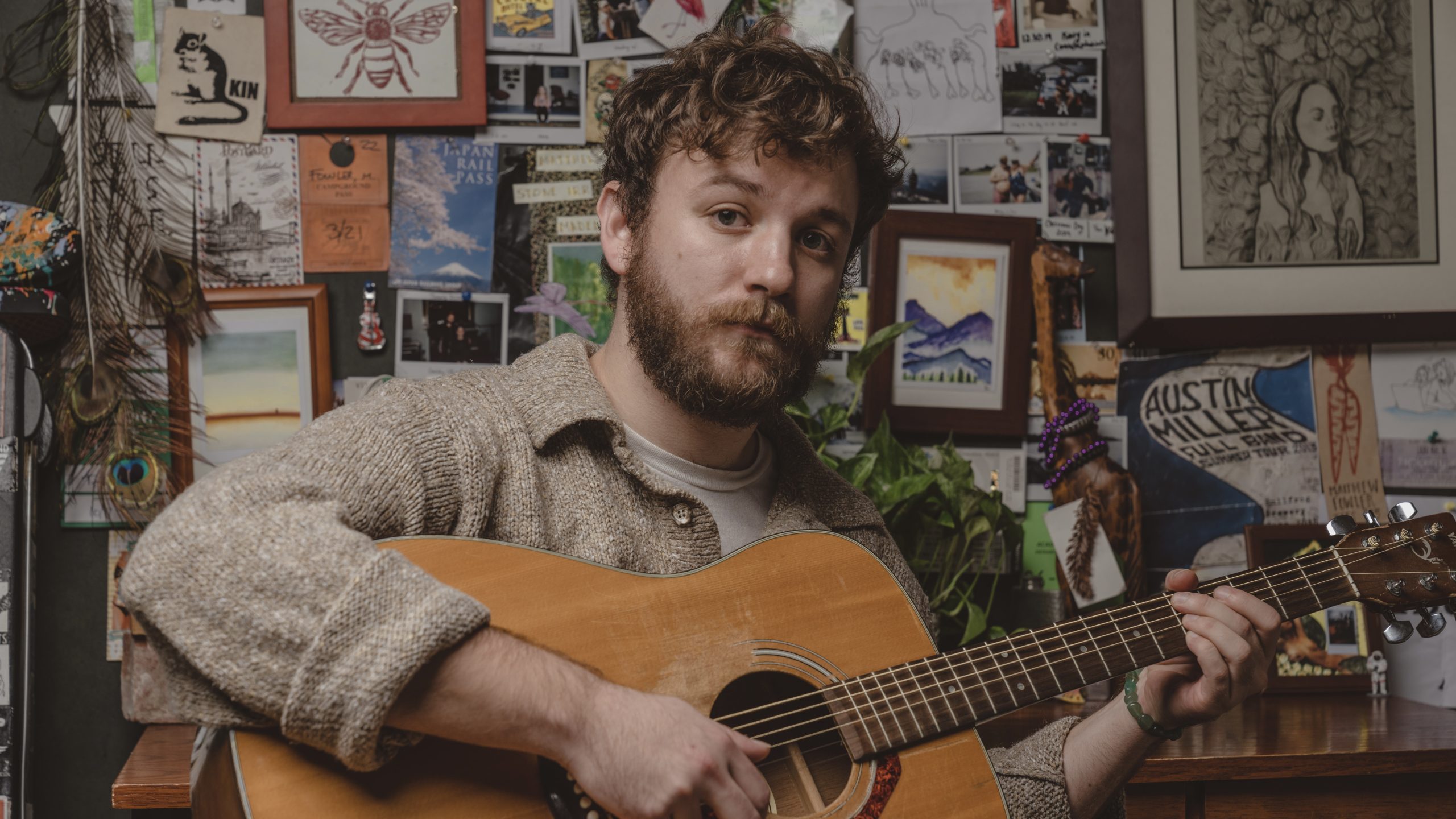 Heartwood's prodigal son Matthew Fowler returns to the listening room for a night of sad songs and awkward interludes.
"Some people are good at separating themselves from their art," says Matthew Fowler, "but I've never been able to do that. I live and breathe these songs every single day."
Written over the course of the past several years, The Grief We Gave Our Mother, Fowler's stunning label debut, is indeed a profoundly personal work of self-discovery and introspection, but more than that, it's an ode to growing up and chasing dreams. The songs here radiate all the joy and wonder and heartbreak and confusion of young adulthood, wrestling with love and loss in the face of ambition and independence, and the arrangements are captivatingly complex to match, layering dynamic guitars, breathy woodwinds, and lush harmonies into a transcendent soundscape that blurs the lines between traditional roots music and experimental chamber folk. Fowler's vocal delivery, meanwhile, is raw and direct, hinting at everything from Damien Rice and Glen Hansard to Ray LaMontagne and Ben Howard in its mix of gritty grandeur and vulnerable intimacy. The result is a record that's at once bold and timid, hopeful and anxious, jaded and naïve, an honest, revelatory collection all about putting one foot in front of the other and forging a life of purpose, passion, and meaning.
"This record is the sound of me finding myself and my place in the world," Fowler reflects. "It's about real moments and real stories and real people."
Born and raised in Florida, Fowler fell in love with music at an early age: at 14, he was already writing and recording his own original material in his parents' kitchen, and the week he turned 19, he released his debut collection, a stripped-down batch of live performances aptly titled Beginning. Critics were quick to take notice, with American Songwriter praising Fowler's "earnest, strummy songcraft" and The Bluegrass Situation proclaiming that his "assured, velvety vocals are rivaled only by the intimacy of his lyrics." Two years later, Fowler headed to Gainesville to begin work on a follow-up, but instead of a three-week trip, as planned, the journey turned into a multi-year odyssey in which he learned to produce and engineer records and began managing a live music venue.
Doors at 7 p.m  Show at 8 p.m.