Heartwood Presents The Winterlings, with support from LikelyLovely!
Saturday January 5 @ 8:00 pm

-

11:00 pm

$12 – $30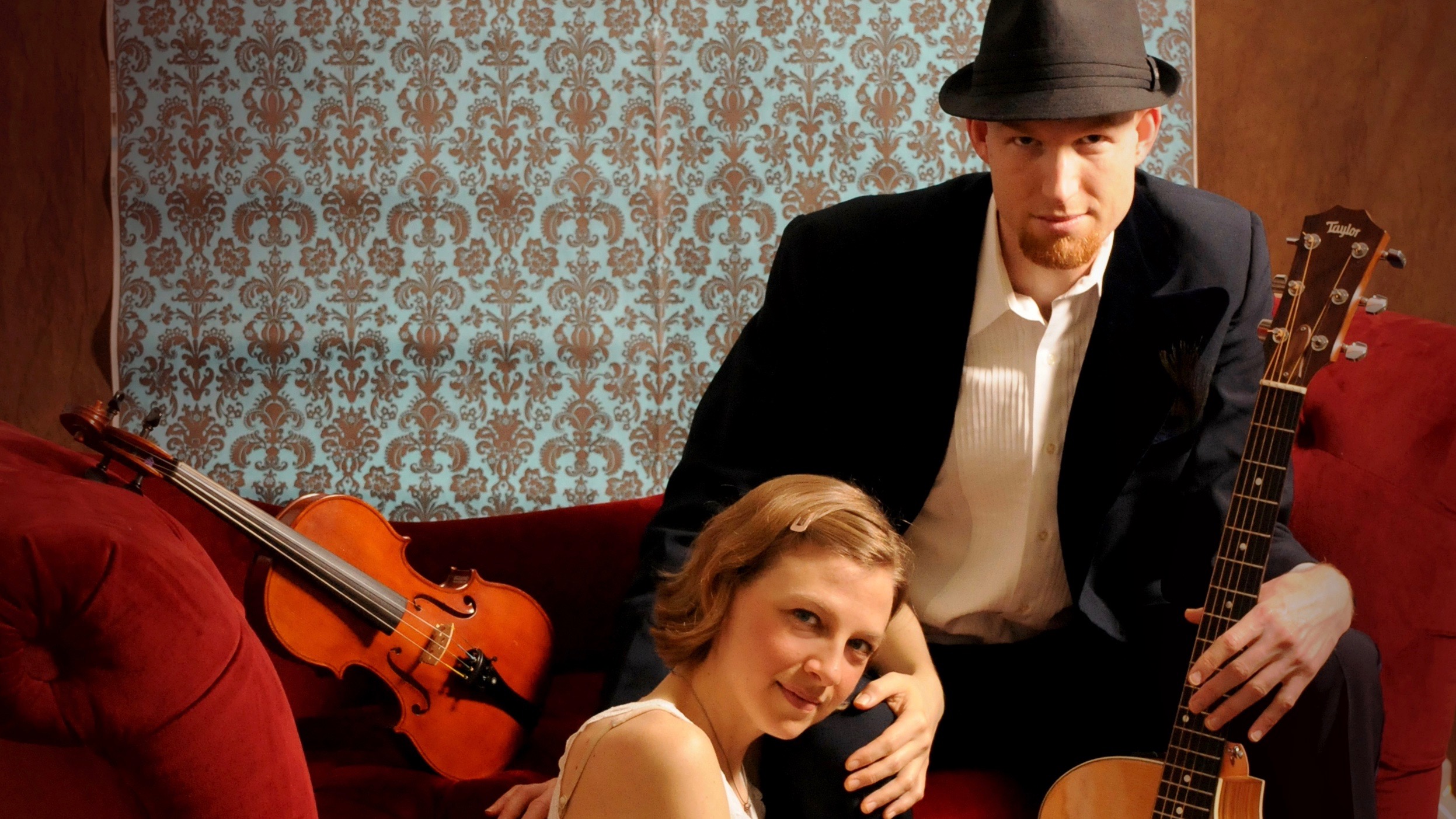 Tickets are not available as this event has passed.
Photo Credit:  Laura Daniel
Featuring acoustic and electric guitars, banjitar, violin and foot drums, The Winterlings have played the Lincoln Memorial in Washington D.C., CMJ Music festival in Manhattan, The Juan De Fuca Festival in Port Angeles, Fremont Abbey, The Bearsville Theater, Benaroya Hall, Appel Farm, SEATAC International Airport, The Tractor Tavern and Seattle's iconic EMP (Experience Music Project) Museum for the 20th Anniversary of the release of Nirvana's In Utero Album. They've sold out shows on both coasts and shared stages with Blue Oyster Cult, Frazey Ford (The Be Good Tanyas), The Maldives, Danny Schmidt and Cataldo. Winterlings songs have appeared in multiple film projects including Outdoor Research's Tiny House Tour ("Belize") and the Irish Documentary Jennie Hodgers produced by TG4 ("Jennie Hodgers").
Wolff and Amanda released their first Winterlings album, The Animal Groom, in October 2010. The album hit #6 on the Roots Music Report Folk Chart. In January of 2016, The Winterlings released their second album, You Are Acres, to a sold out crowd of 250 at Fremont Abbey Arts Center. Just 10 months later they released their third full-length album, Poems That Live As People. The Album reached #21 on the Alternative Folk Chart. With new classics like "Be Kind To the Housefly" and "Crawlspace," The Winterlings continue to surprise and inspire audiences worldwide. 2017 has been The Winterlings' busiest year to date. In September 2017, following their performance at the Lincoln Memorial in Washington D.C. during the Restore Civility Peace Rally, The Winterlings released their fourth studio album, "American Son." The new album has been a fan and radio favorite, inspiring praise and continued radio play at such esteemed stations as BBC Radio Scotland.
"The Winterlings make few concessions to commercial credence, but their beautiful folk-tinged songs are so uniformly affecting, no extra additives are necessary. Remarkably evocative and emotionally inspired, title song "American Son" is an anthem for the ages."   —  Lee Zimmerman, Goldmine
Check out their great video: "Take Give"
And we are excited to be adding Gainesville locals and favorites LikelyLovely to open for The Winterlings! Listen to some of their tunes on Soundcloud here!