Duane Betts & Palmetto Motel with Cordovas
Wednesday October 11 @ 7:00 pm

-

11:00 pm

$22.00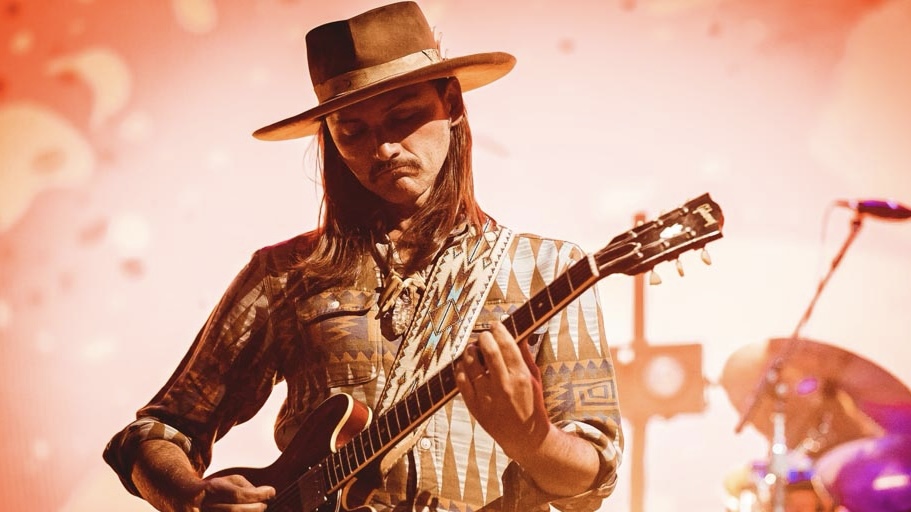 By the time Duane Betts began working on Wild & Precious Life — his triumphant debut solo album — he'd already spent the better part of two decades creating his own version of guitar-slinging, story-driven American rock & roll.
"It felt like the right time to make something that was entirely my own vision," he says. "This is a record that guitar players will love, but at its core, it's really a song record. It's an album about who I am, where I come from, and what I believe in."
Duane had spent 10 years playing guitar alongside his father, legendary Allman Brothers Band guitarist/vocalist Dickey Betts. He released an EP, Sketches of American Music and co-founded the Allman Betts Band.
Even so, the need to create a full-length solo LP gnawed at him; one that nodded to his roots while simultaneously pushing ahead. Following his instincts, Duane took up an offer from friends Susan Tedeschi and Derek Trucks to record at their Swamp Raga Studio in Jacksonville. The album was cut to 2-inch analog tape during a series of live studio performances.
Offering a timeless version of American music that could have blanketed FM radio airwaves during any number of decades, Wild & Precious Life is full of sharply-crafted songs written in a state of deep reflection. It captures the emotional release of overcoming struggle, appreciating life's fleeting nature, and celebrating the joy of being present. Joined by his band Palmetto Hotel, Duane and company will tour the U.S. throughout 2023 in support of the collection. Wild and precious, indeed.
The story of Cordovas is one of rock 'n' roll seekers, hammering away in search not just for a
platonic ideal of their freewheeling sound, but also for some greater truth about our experience as
humans. The band is fueled by the long strange trip of frontman Joe Firstman, who had a
circuitous path through his young adulthood — spat out from the major label system, a stint as a
bandleader on Last Call With Carson Daly, and finally finding his way back to himself, a mystic
classicist who has guided Cordovas through their own series of twists and turns. That includes
their new record The Rose of Aces, which finds them returning with their finest collection of
music yet.