CPW Productions and Heartwood Present: Amanda Anne Platt & The Honeycutters w/ Support from Freddy & Francine!
Friday, December 6, 2019 @ 8:00 pm

-

11:00 pm

$15 – $25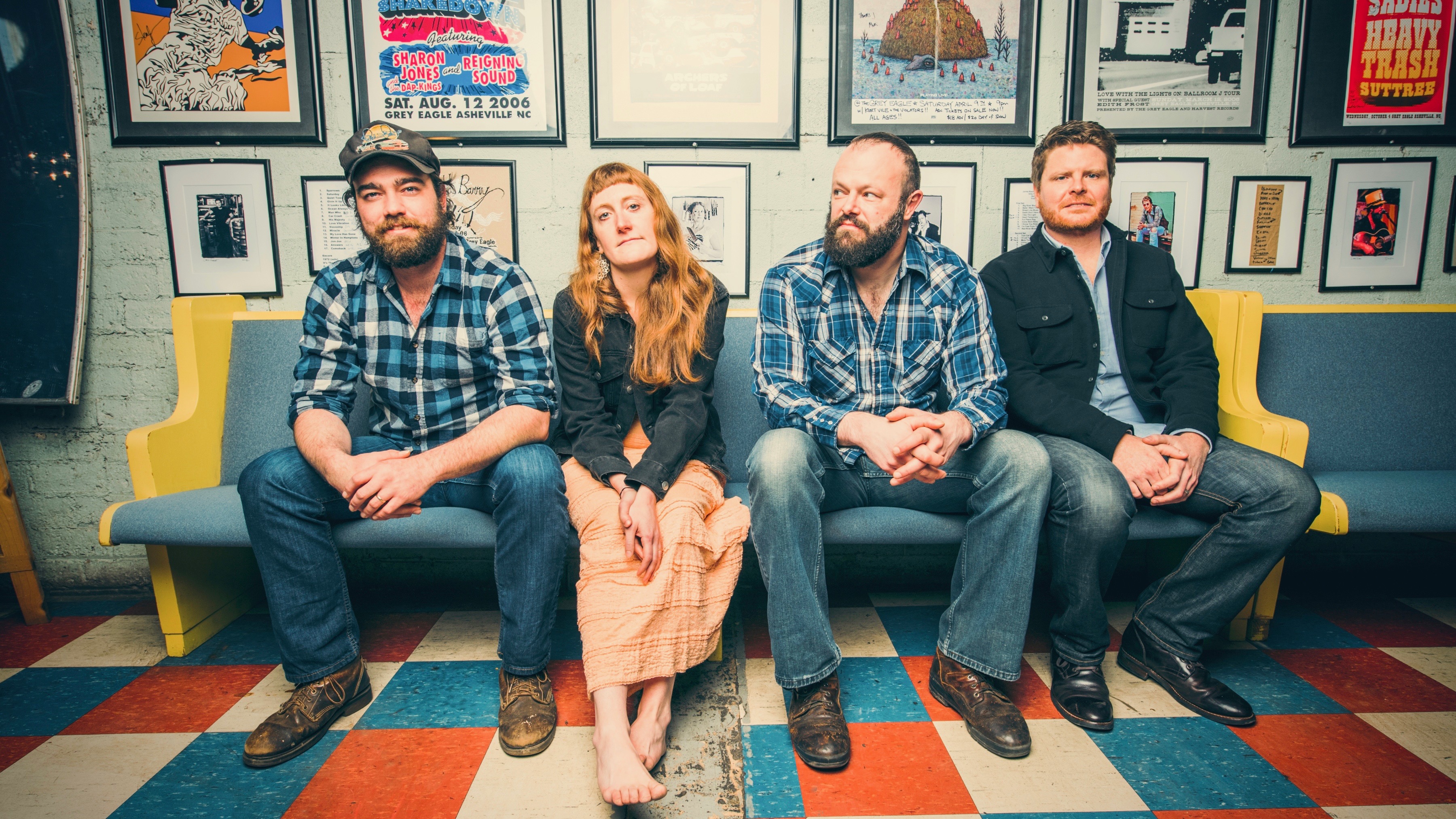 Doors open at 7:00 p.m.  Show starts at 8:00 p.m.  Discounted tickets are available for Friends of Heartwood.
Amanda Anne Platt & The Honeycutters are on tour supporting the release of their new album "Live at the Grey Eagle" – recorded in front of a hometown crowd in Asheville, North Carolina. "I've wanted to do a live album for a long time. I think that when a band has been touring together, and everyone is really in step with one another, the songs take on an entirely different spirit live. Some of the older songs have grown and changed with me over the years, and I wanted to capture that, too. Live versions simply have more of a pulse to them than studio recordings," says Platt.
There is an empathetic and charming wit ingrained in Amanda's songwriting. She has a knack for accessing a deep well of emotion and applying it to her storytelling, whether she is writing from her own experiences or immersing herself into the melody of emotions in another person's life. Performing along with Platt, The Honeycutters are Matt Smith (pedal steel and electric guitars), Rick Cooper (bass/vocals), and Evan Martin (drums/vocals).
Those of you lucky enough to see this band perform at Heartwood in May of 2018 know what an incredible experience that was!  Don't miss your chance to see them this time, tickets will be sure to sell quickly!
Check out this amazing "Birthday Song" video:
Amanda Anne Platt & The Honeycutters "Birthday Song" – Official Video from Rick Cooper on Vimeo.
And, just announced, a double-feature special!  The amazing Freddy & Francine will be opening in support!  We had an absolute blast this last year when they performed at Heartwood and we are stoked to have them join us again!
Authenticity in the music industry is slippery when wet. Everyone praises its value, yet when an artist is truly authentic, it is often only embraced if it can be easily walked on without slipping and landing in a pile of genre-related questions. To the casual observer, Freddy & Francine seem safely cemented as a folk duo. They've got the look. The soulful harmonies. The folk circuit bookings — over 150 a year, including the legendary Telluride Bluegrass Festival.
But don't call it folk music. It's too energetic.
"We're performers. We're not just folk musicians who play and sing mellow songs with little voices … there's screaming," Caruso said. Don't call it Americana either. They don't wear hats. Besides, Caruso says, "The minute you think one of our songs is an Americana song, it can turn into a retro pop song." Despite the reaction of most roots music fans to the dreaded "P" word, Caruso says she doesn't mind Freddy & Francine being labeled a pop band.
"Pop music gets a bad rap, but it comes from the word 'popular.' I'd love to be popular," she said. "I never discriminate against a song because it's popular if it stays in your head … every Beatles song is a pop song."
But mostly, Freddy & Francine sounds like Freddy & Francine. It ain't the easiest thing to explain, but it makes sense when you hear it, and finally, it makes sense to the two people who matter most. "I'm really happy with who I am and I'm happy with the life I have," Ferris said. At the end of the day, or road, authenticity is internal. Watch your step.
Check out Freddy & Francine's video "Ain't No Way":
"Ain't No Way" by Freddy & Francine live in The Rye Room.
Get your tickets now, while you still can!  It is going to be a helluva show!