Cody Canada & The Departed
Thursday December 14 @ 8:00 pm

-

10:00 pm

$20.00 – $25.00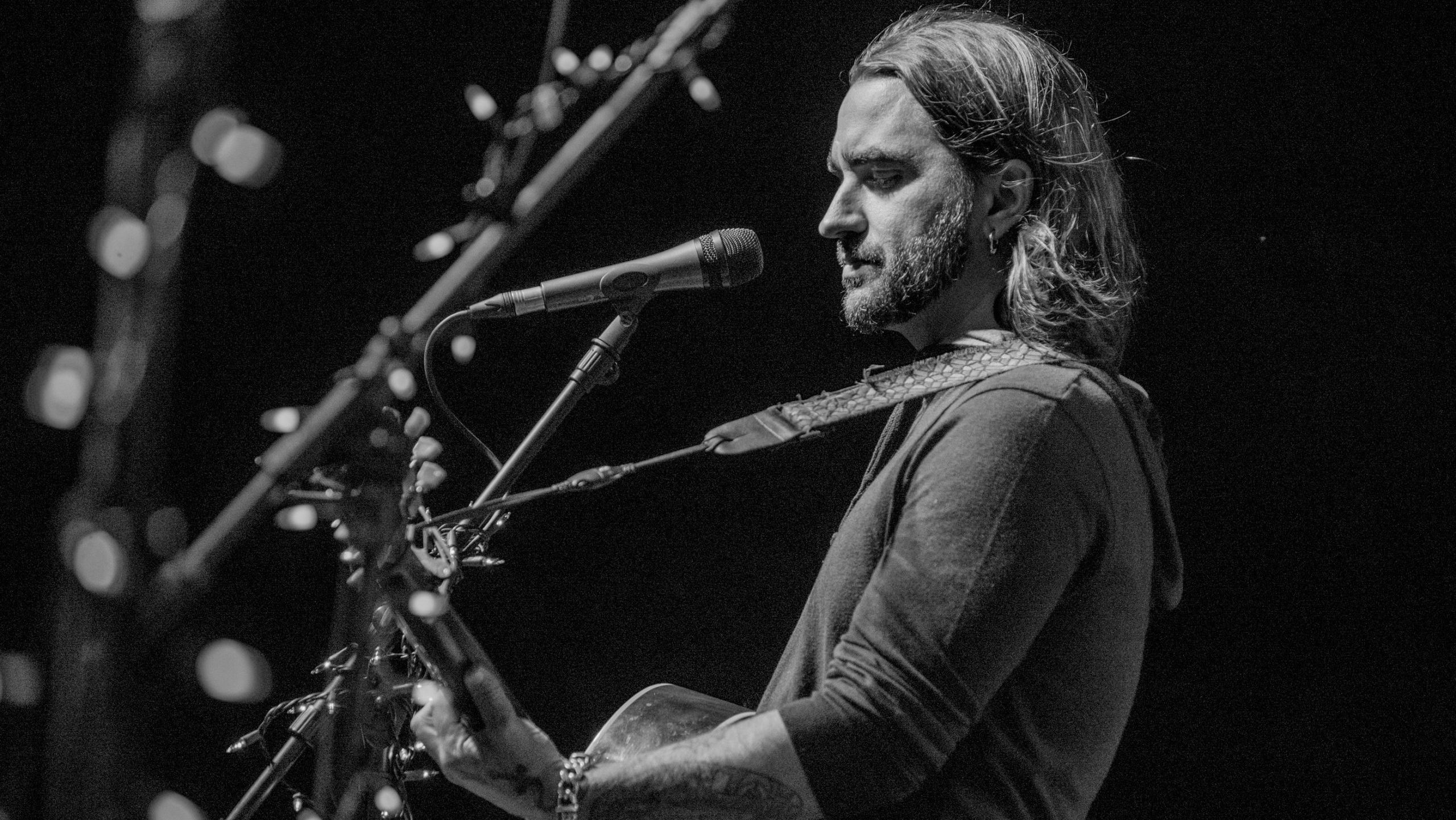 *DOORS: 7pm
*SHOW: 8pm
*INDOOR SHOW
*SCROLL DOWN FOR ONLINE TICKETS
*TICKETS WILL ALSO BE AVAILABLE AT DOOR
---
CODY CANADA & THE DEPARTED
*CHECK OUT THEIR MUSIC ON SPOTIFY
Cody Canada first rose to fame as the leader of the rabble-rousing alt-country act Cross Canadian Ragweed, and later launched a solo career that found him following a similar formula of barnstorming rock & roll with strong country and blues influences. Canada's work with Cross Canadian Ragweed took the influences of the Southwestern Red Dirt music community and paired them with solid, high-spirited musicianship and rowdy but literate songs, and the prolific band (ten albums between 2001 and 2009) was at the peak of their strength when Canada headed out as a solo artist. On his own, he debuted with 2011's This Is Indian Land, a tribute to Oklahoma songwriters who inspired him, while his subsequent releases ranged from the beefy hard rock of 2015's Hippielovepunk to the more contemplative singer/songwriter vibe of 2018's 3.
Cody Canada was born in Pampa, Texas in 1976 and first developed a passion for music when his folks took him to a George Strait concert when he was just five years old. At the age of eight, Canada started playing guitar, and by the time he was a teenager, his family had relocated to Yukon, Oklahoma, where he became friends with a handful of guys who shared his love of outlaw country (Steve Earle, Waylon Jennings, and Willie Nelson are cited as special favorites) and hard-edged rock & roll (anything from classic Southern rock to '90s grunge).
With drummer Randy Ragsdale, guitarist Grady Cross, and bassist Matt Wiedemann, Canada formed the band Cross Canadian Ragweed in 1994 (they came up with the name by putting together elements of their names), and they soon relocated to Stillwater, Oklahoma, where they fell in with the thriving local musical community, particularly the Americana-friendly Red Dirt scene. In Stillwater, Jeremy Plato took over for Wiedemann on bass, and Cross Canadian Ragweed began touring frequently through Oklahoma and Texas. In 1998 they recorded their first album, Carney, released through their own Underground Sound label, and in 2001 they signed a deal with Universal South; Highway 377 was their first major-label release. Thanks to a busy touring schedule and a growing and devoted fan base, Cross Canadian Ragweed became one of the most successful acts from the Red Dirt community, and during his downtime from the band, Canada was eager to help other artists he admired, appearing on albums by Ray Wylie Hubbard, Mike McClure, Stephanie Briggs, and Stoney LaRue.
In 2010 Cross Canadian Ragweed announced they were going on an extended hiatus, a time-out that became permanent the following year when Ragsdale and Cross amicably resigned to spend more time off the road and with their families. Canada recruited Plato to play in his new project, Cody Canada & the Departed, featuring Seth James on guitar, Steve Littleton on keyboards, and Dave Bowen on drums. Canada's first album with the Departed, This Is Indian Land, was released through Underground Sound in the summer of 2011. Adventūs (credited just to the Departed, though Canada appeared on the album) arrived in 2012, followed by the hard rockin' HippieLovePunk in 2015, with Canada once again taking star billing over the band. Canada took a slight creative detour with 2015's Chip & Ray, Together Again for the First Time, a live album that documented a concert he performed in tandem with fellow songwriter Mike McClure. Canada turned down his rock influences just a bit on his next album with the Departed, 2018's 3, a more thoughtful collection that included guest appearances from Robert Earl Keen and Danny Barnes.
---