Albert Cummings
Wednesday November 1 @ 7:00 pm

-

9:00 pm

$20.00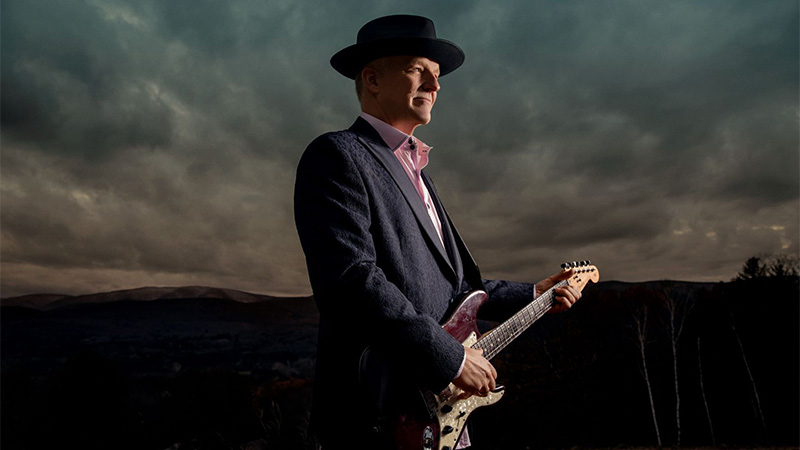 Ever since the release of his first album in 2003, the blues world has opened its doors for Albert Cummings. A singer and guitarist who has played with many of the greatest players of the modern era, Cummings has received the kind of recognition that few others do. With its 2022 release on Cummings' own indie label, Ivy Music Company, TEN is a full realization of the wider possibilities of where his music can go. The 13 songs on TEN are a compelling and emotional summation of what the artist has seen and done. The single "Need Somebody" begins the album with a sonic slugfest of back-alley power, the sound that Cummings has spent his life perfecting. Vince Gill lends background vocals to the standout track "Last Call". Upon hearing that Gill was interested in collaborating, Cummings recalled "I figured then it was a sign that anything can happen." He was certainly right. Blues is not a style of music that easily progresses, but this is exactly what Albert Cummings is able to do on TEN.
The blues is best served up live, with an enthusiastic audience and a killin' band, and that's exactly what guitarist Albert Cummings does[…]. Cummings effortlessly shifts from chimney subdued stylings to raucous roadhouse raunch to soaring yet stinging lead lines, driving his audience to frenzy in all the right places.
— Guitar Edge Magazine
Doors at 6 P.M. Show at 7 P.M.