The Ironics: Benefit Concert for Sustainable Cambodia
Friday, April 27, 2018 @ 7:30 pm

-

11:00 pm

$20.00 – $45.00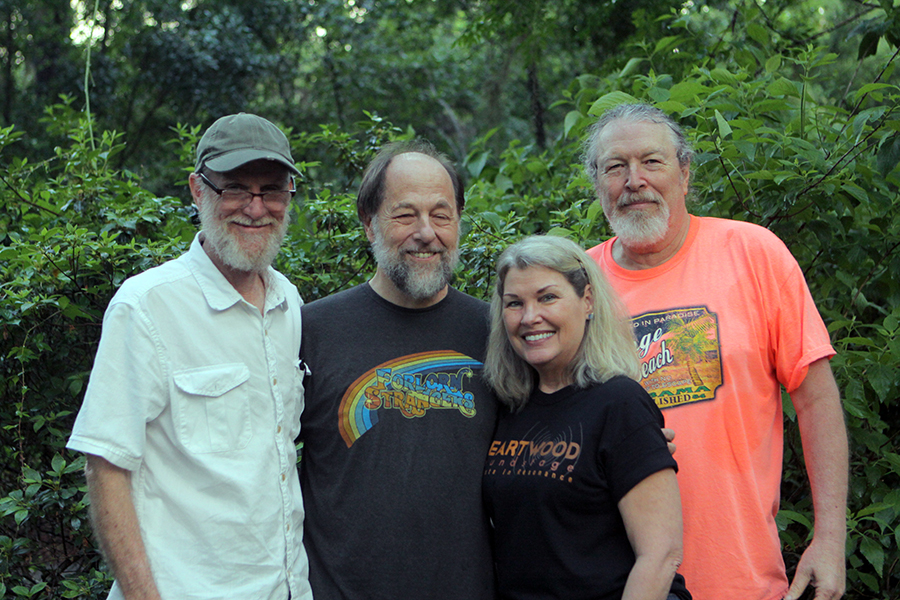 Tickets are not available as this event has passed.
 TICKET PROCEEDS BENEFIT SUSTAINABLE CAMBODIA. 
If you haven't heard of the Ironics, you will recognize their members and know this will be an exceptional show. This is a special band built around the music of Earl and Mari Robbins, fine songwriters and singers, and the wonderful people who have produced several stellar shows at Heartwood (Don David, Pasture Prime, Cassie Keenum). For the past two years, Mari and Earl have been holed up at Heartwood producing a great album with Bob McPeek and a cast of great players. Joining Earl (guitar and vocals), Mari (vocals), and Bob (many guitars and vocals) will be Impostors' guitarist Michael Derry and singer Samara Golabuk, who dazzled us with her great voice at the Joni Mitchell Both Sides Now concert in November. The rhythm section will be flawlessly handled by none other than Rob Rothschild (Impostors, Relics, Don David Band, MoonDancer, and more bands than he can shake a stick at) and bassist Richard Bassil (who has played with a million Gainesville bands from Jane Yii onward and once played with the Jefferson Airplane's Marty Balin). The Ironics' secret weapon (no irony here) is ace keyboardist and singer, Josh Pearsaul. Additional guests will include singer Don David and bassist Ron Thomas (both of the Impostors and many other bands) and the terrific fiddle player Jacob Lawson.
Earl and Mari Robbins's songs span styles (country, rock, R & B, and more) and subjects, all united by a common compassion for the plight and foibles of the human race. One song can't capture their rich palette of flavors, but here's a sample nonetheless. Scroll down to the Ironics video on this page: https://www.monkatnite.com/videos/.
Extra special note: This is a benefit concert for the great Sustainable Cambodia organization, the brainchild of Richard Allen and Susan Mastin, which dedicates 100% of its funding to educational and self-sustaining programs in the rural regions of the country. The show will begin with a short video about the organization featuring Cambodian students at 7:30 pm. http://www.sustainablecambodia.org/
Great music for a great cause!