Marbin and Electric Kif
Friday, October 13, 2017 @ 8:00 pm

-

11:00 pm

$14.00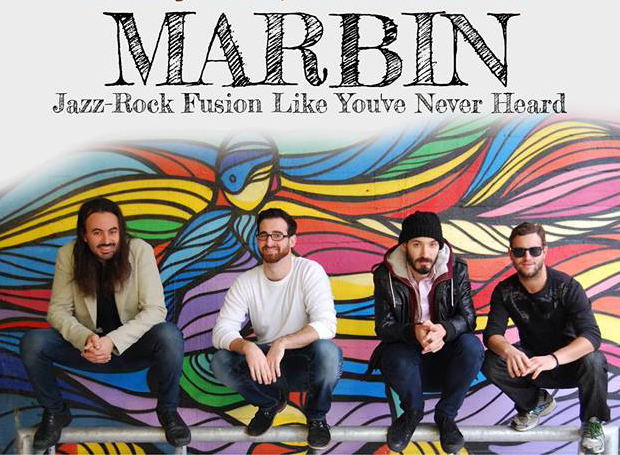 Jazz-Rock Fusion Like You've Never Heard!
Marbin and Electric Kif, together at Gainesville's best-sounding live studio, is truly a must-see pair of performances. Marbin's progressive jazz-rock fusion has captured the attention of millions of people world-wide and Electric Kif's cosmic funk sound is one of the most blisteringly-hot acts taking over the music festival scene.
Spread the word and grab tickets early, this is music that will paint your soul happy.
About the bands:
Marbin:
"highly rewarding and enjoyable music that bends genres without ever losing its thematic unity."
–All About Jazz
"frenetic beats, wailing horns and urgent grooves"
"they lock down together and ride the pocket"
–The Daily Times
Marbin is a progressive jazz-rock band based in Chicago, IL, with a unique story that stands out in today's music world. With a do-it-yourself approach, the band started touring extensively in 2011, bringing their original instrumental music to every part of the United States. Through word of mouth, Marbin has gained the attention of thousands of devoted fans all over the world. The jam and jazz festivial regulars are bringing their groovy cerebral performance to Heartwood Soundstage on Friday, October 13th.
Facebook: https://www.facebook.com/marbinmusic/videos
YouTube: https://www.youtube.com/user/marbinmusic/videos
Electric Kif:
Electric Kif are a band who came together to perform music as an outlet in between sideman and session gigs with other artists ranging from Matt Schofield to Flo Rida…and many more in between. After a couple of years of hosting these well known jams in Miami, with numerous talented guest musicians joining them, the members realized their original music was taking its own form and getting a great response from those who heard it. They decided to write more, record again, and perform more of the KIF material.
The Kif have performed with national acts such as Snarky Puppy, Kung Fu, The Main Squeeze, Naughty Professor, Stratosphere All-Stars, TR3 featuring Tim Reynolds, The Fritz, Progger, and Killiam Shakespeare, as well as South Florida's finest Roosevelt Collier and The Heavy Pets through a series of deep south and northeast runs.
Facebook: https://www.facebook.com/Electrickif
Youtube: https://www.youtube.com/user/Electrickif