Heartwood Presents Sam Pacetti, with Special Guest Gabe Valla!
Friday, December 7, 2018 @ 8:00 pm

-

11:00 pm

$15 – $25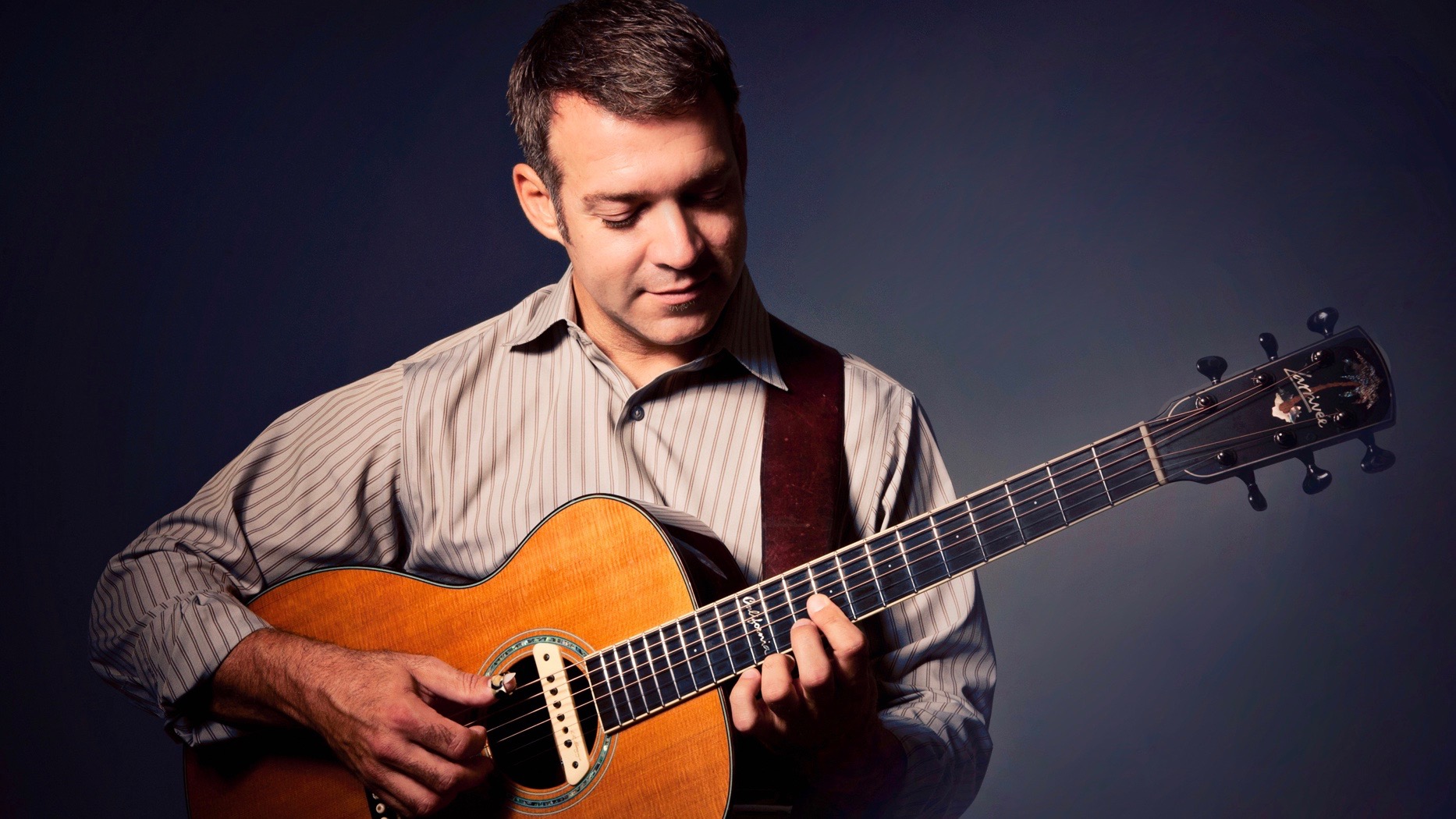 Tickets are not available as this event has passed.
Sam Pacetti is one who brings it all together. A fingerstyle guitar wizard. A deft songwriter, capable of haunting depth and wry humor in the space of one song. A impassioned and ecstatic vocalist, as well as a mesmerizing live performer, seamlessly melding head-spinning guitar pyrotechnics and raw emotion into one breathtaking package.
Pacetti represents a culmination of the best of the American and British traditions. His 1997 Waterbug debut, Solitary Travel, garnered critical raves. "This guy is very good, indeed," deadpanned the highly respected (and highly critical) UK magazine Folk Roots. And Dirty Linen, the influential US roots publication, opined, "Although the woods are full of young guitar virtuosos, few have developed the style, technique and artistic wisdom of Sam Pacetti. Solitary travel heralds the arrival of one of the most talented instrumentalists and composers to appear in acoustic music in a month of Sunday's."
If that's not enough to entice you to Heartwood this Friday, Sam will be joined by Gabe Villa, an award-winning flatpicker with chops equal to Sam's… in his own unique and very different style.   We've watched Sam and Gabe hone their prodigious talent, alone, together, and in other combinations (e.g., Gabe's work in Gatorbone!) for the last two decades. It's always a bit of a homecoming show for all of us.
So, two fantastic guitarists! Don't miss this rare opportunity to hear them together.
Check out Sam's video "Sunburst" here.