Cinema Verde
Thursday, February 13, 2020 @ 1:00 pm

-

Sunday, February 16, 2020 @ 9:00 pm

$10.00 – $100.00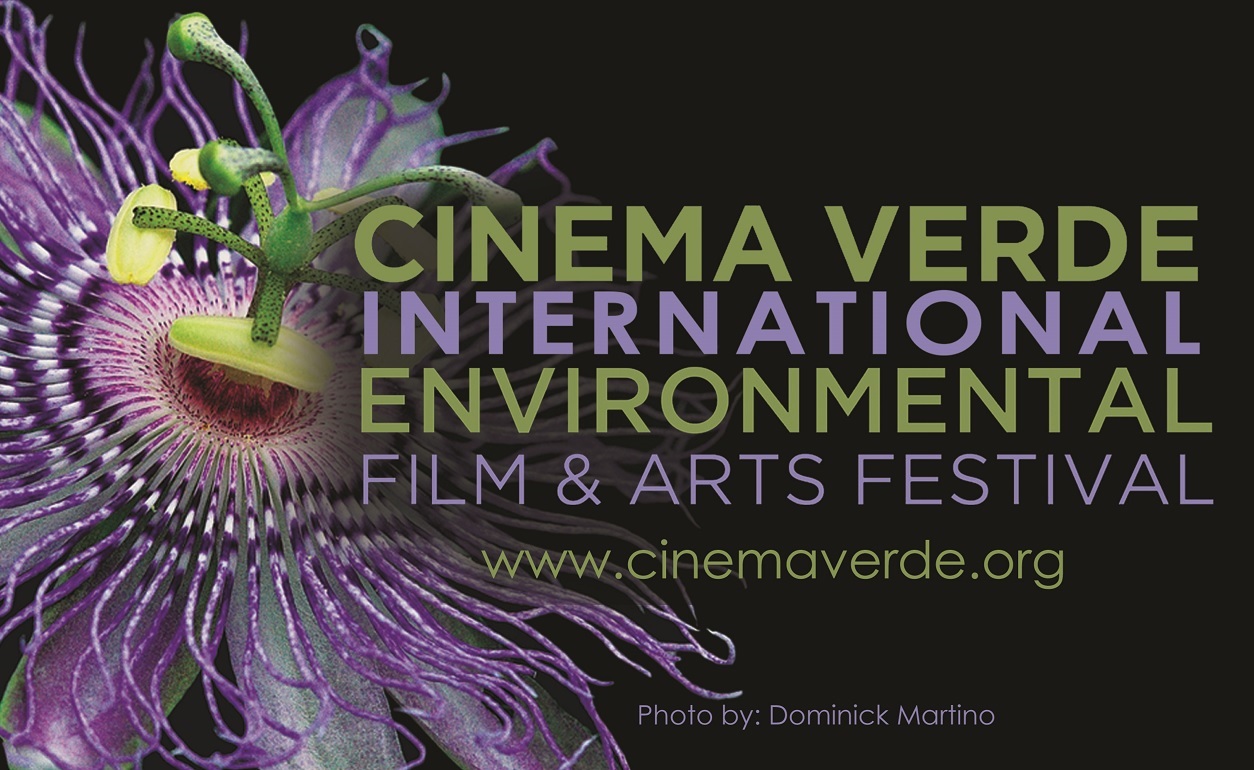 Cinema Verde International Environmental Film and Arts Festival will be held February 13-16, 2020 at Heartwood Soundstage.
Come celebrate Valentine's Weekend with us from our VIP Opening Night Reception Thursday through Sunday evening with 46 films, more than a dozen filmmakers and experts and community discussions so we can all be solvers of our sustainability issues. Several directors will be in attendance leading discussions throughout the weekend. Come put your heads together with us and let's fix this thing…..
The $10 tickets are good for two-hour admission.
$25 All Day Passes are only available Saturday and Sunday and are good for all day admission.
VIP All-Access Passes grant you admission to all four days as well as the VIP Opening Night Reception on Thursday.
Please see film descriptions at www.cinemaverde.org!
Thursday, 2/13 – Opening Night
6:00 Ansage Ende (Netherlands-in Dutch, 23 min)
6:23 Loud (United States, 7 min)
6:29 Flying with Monarchs (United States, 3 min)
6:32 Interconnections: Everything Is Connected (United States, 13 min)
6:45 Waters of the U.S. (United States, 21 min)
7:00 – 8:00 pm Cinema Verde VIP OPENING NIGHT RECEPTION during which "Wild Florida's Vanishing Call" (5 min) will be played
8:00 Poisoning Paradise (United States, 1hr, 17 mins)
9:17 **End of Night**
Friday, 2/14 – Block 1
6:00 All Eyes on the Amazon (Netherlands, 41 min)
6:41 Birdwatchers (Toronto, Canada 26 min)
7:07 Managed Retreat (United States, 18 min)
7:25 Not a Pet (United Kingdom, 5 min)
7:30 – 7:45 **Talkback and Break**
Friday, 2/14 – Block 2
8:00 Ecoterrorist:  Battle for Our Planet (United States, 1 hr, 19 min)
9:19 Silent Forests (United States, 1 hr, 31 min)
10:50 – 11:20 pm **Talkback**
Saturday 2/15 – Block 3
2:00 #Powerplant (Netherlands, 1 hr, 1 min)
3:01 A Concerned Citizen (United States, 40 min)
3:41 A Low Carbon Future for China's Furnace Cities (United Kingdom [UK], 10 min)
3:51 Anything for the Ones We Love – Tout Faire Pour Ceux Qu'on Aime (Canada, 8 min)
4:00 – 4:30 pm **Talkback and Break**
Saturday 2/15 – Block 4
4:30 Cows Come Home (United States, 13 min)
4:43 Drops and Stardust (Japan, 1 min)
4:45 How to Sleep on a Ledge (United States, 11 min)
4:56 MINE— College Student Film.  (United States, 9 min)
5:05 One Breath Around the World (France, 13 min)
5:18 Overload: America's Toxic Love Story (United States, 1 hr, 11 min)
6:29 – 7:00 pm **Talkback and Break**

Saturday 2/15 – Block 5
7:00 Stolen Apes (United States, 19 min)
7:19 The Divers (Australia, 11 min)
7:30 The Kodiak Queen (17 min)
7:47 Ubumwe: Together We Grow (United States, 27 min)
8:14 – 8:35 **Talkback and Break**
Saturday 2/15 – Block 5
8:35 L'eau Est La Vie Water Is Life: From Standing Rock to the Swamp (United States, 25 min)
9:00 Common Ground: The Story of Bears Ears (United States, 58 min)
9:58 Anthropocene: Finding the Evidence (Republic of Korea, 45 min)
10:45 **End of Night**
Sunday 2/16 – Block 6
1:00 Microplastic Madness (1 hr, 16 min)
2:15 Aina Pulapula  (4 min)
2:19 Bring Your Own (4 min)
2:22 Green Gone + D41 (3 min)
2:25 Kids Speak Plastic Pollution (5 min)
2:30 Plastic Addiction (2 min)
2:32 Washing Ashore (8 min)
2:40 Life of a Plastic Cup (United Kingdom, 5 min)
2:45 – 3:15 **Talkback and Break**
Sunday 2/16 – Block 7
3:15 El País De La Eterna Primavera, El – Land of the Eternal Spring (Guatemala, 4 min)
3:19 Eryngium Proteiflorum (Mexico, 10 min)
3:29 Insane Trade! (United States, 4 min)
3:33 The Story of Plastic (United States, 1 hr, 36 min)
5:06 – 5:45 **Talkback and Break**
Sunday 2/16 – Block 8
5:45 Guidance (United States, 4 min)
5:49 Borneo's Vanishing Tribes (United States, 24 min)
6:09 The Everglades – A Watery Wilderness (Germany, 52 min)
7:01 **End of Night**