Heartwood Soundstage is a live performance venue, a recording studio and a video production soundstage. The founders of people are bound by a common love of music… and a frustration by the poor acoustics and the attitudes that compromise many performance venues. Heartwood incorporates the lessons learned from our accumulated experience staging, producing, recording, mixing, and performing music. We have striven to make a venue that showcases the nuance and the power of musical performance, connecting artist and audience in a shared experience that makes music such a joy in life.
Some of the partners at Heartwood remember the pre-internet days, when we spent a large share of our meager income buying both musical instruments and music from record shops. Sadly, the livelihood of working musicians, precarious in the best of times, has been further stressed by erosion of royalties (Spotify pays a fraction of a cent for each play of a song) and widespread unpaid copying of work that took many hours to create and produce. As record stores have faded into the past, video production (with YouTube the primary outlet) has become imperative to an artist's success. But quality video production is expensive, and YouTube royalties are rarely sufficient to pay a living wage. The path to recognition is long on expense and short on income. The music business model seems to be: pay to make a video, pay to make a recording, then perform for nothing so you can give your recordings away.
Then, to add to the challenge, many of those performances are held in buildings that formerly housed auto dealerships or other repurposed spaces, where the poor acoustics have never been recognized let alone addressed, where performers strive to be heard over the chatter of the crowd and the whirr of blenders making drinks.
Heartwood is the antidote to bad acoustics and musicians relegated to a background role, a mere means to selling alcohol. We believe there are still enough music lovers who will pay a little more to support great music if they can hear the music in its purest form, in a beautiful environment where the artist is inspired to reach for his or her finest. By paying a modest ticket price the music lover gets a transcendent experience and the satisfaction of supporting a deserving artist. The artist gets a great sounding, great looking video, and a modest payment. Heartwood makes enough to pay our staff and support our overhead and equipment purchases.
Each party has a responsibility for this arrangement to work. Heartwood delivers on our promises to provide an unmatched listening and performing experience. The artist delivers the finest possible performance (aided by the fact that Heartwood sounds fabulous onstage). And the music-loving community supports the artist and the venue. That's the vision of Heartwood.
Heartwood is the product of the collective vision of partners Bob McPeek, Dave Melosh, Hoch Shitama, and Paul Pavelka. It is also the marriage of two recording studios, Mirror Image and Medusa, that have played pivotal roles in the Gainesville music scene for forty years. Bob and Paul founded Mirror Image Recording Studios in 1977. Medusa was begun by Dave Melosh, originally as an audio production facility, but branching into video production soon thereafter. Built on the site of Mirror Image (and expanded into neighboring properties), Heartwood is the seventh—and by far the most ambitious—iteration of the original 1977 studio.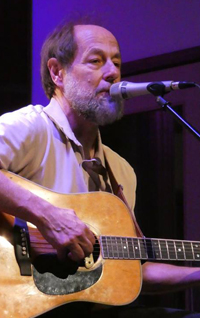 Bob McPeek has been a fixture in the Gainesville music scene, having recorded thousands of artists, written and produced hundreds of radio commercials, and played in a variety of bands (Hyde and Zeke, Tranceform, Jane Yii, Antidote, The Relics, The Erasables, etc.). He has also served as live sound engineer for many of Gainesville's favorite bands and venues (Sandhill Stage, Bo Diddley Plaza, Alachua County Fairgrounds). In between, he earned a Ph.D. in social psychology (Ohio State), founded Hyde and Zeke Record Exchange, served as marketing director for three companies, taught psychology at the college level, and published multiple social science research articles. But making music has always been his calling.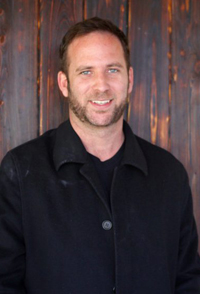 Dave Meloshhas been recording and producing music for over 15 years. Over the last 5 years he has branched out to commercial Video Directing and Producing. Dave recently directed Cypress Sessions, a 6 part live music television program. Dave has scored numerous projects including the full-length martial arts film The Prodigal and the documentary "Civil Indigent." He's a student of Bruce Swedien, Michael Jackson's longtime engineer, and Dave says that Bruce's philosophy of "music first" has been a guidepost throughout his career.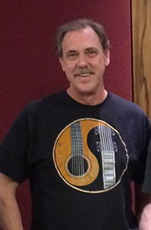 Paul Pavelka has spent most of his career working in California in audio post production for the film industry. A graduate of the University of Florida, Paul is adept in the technology of sound, from acoustic design to complex circuitry design. Having honed his skills designing sound stages and state-of-the-art Motion Picture Academy theaters in the greater LA area, Paul is responsible for the acoustic perfection of Heartwood.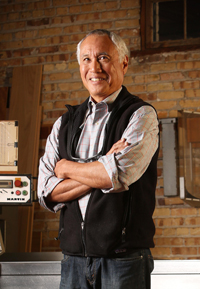 Hoch Shitama studied philosophy at Penn State and UF before his love of turning wood into beautiful functional art led to his founding of Akira Wood, one of the top wood-crafting companies in the Southeast. Akira's beautiful work is on display in hotel lobbies and corporate offices from New York to Indianapolis to Miami, and is evident in Heartwood Soundstage from the rescued river cypress entrance to the sweet gum cylindrical diffuser columns that define the stage. Hoch's love of music was shaped by the British Invasion and the Woodstock era (both he and Bob attended that seminal event) and plays guitar and sings with the band The Shambles.
Principle photography on this site by Suzanna Mars, Red Hot Pepper Studio,  and Renee Hoffinger.